Inspiring the ecological awareness.
We have been constantly improving technology of manufacturing sealing products for over fifty years. An important element of technological development is simultaneous care for natural environment. Progress cannot be made at the cost of environment, therefore since 1998 we have implemented production of entirely non-asbestos goods, creating safe working conditions not only for our staff, but also for the goods' users. Material recycling and aware management of scraps is an indispensable part of our production system. Thanks to it, for many years we have been applying environment management system in production and sales of sealing goods.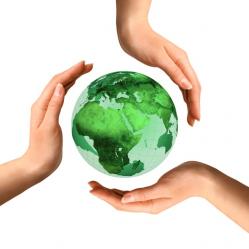 For many years, Gambit Lubawka Sp. z o.o. has been making continuous efforts to diminish unfavourable influence on environment. Wherever possible, we are trying to increase positive influence on environment, by the following activities:
Meeting the current legal regulations and the requirements of all interested parties, including customers, contractors and local community.
Maximum limitation of water consumption for production and social purposes, by mounting water gauges and by constant control of water consumption. Limitation of sewages by gradual implementation of closed circuits in production assemblies, where water is an indispensable element. Application of modern technology aiming at limitation consumption of electric and heating energy.
Limitation of chemical and dust pollution emitted to atmosphere. If possible, preventing from creating pollution instead of neutralising them at a later stage.
Informing customers, employees and local community about our goods' influence on environment and steps taken. The implemented Environmental Management System according to EN ISO 14001:2004 allows for constant optimization of production processes in order to minimise a negative influence on environment.
Thanks to these activities and pursued environmental policy, it is possible to reach:
competitiveness,
cost reduction,
improvement of the company performance,
breakdown risk reduction,
ecological benefits.
Due to its location close to Lubawka's town centre, the company undertakes actions that guarantee safety of the inhabitants. That is why we have been pursuing policy of environmental protection and fire protection. Our goal is to make our business bearable for the people of Lubawka.