The GAMBIT AF Economical series are low-parameter gasket sheets made of natural fibers. They are designed for sealing in the range of low temperatures and pressures.
More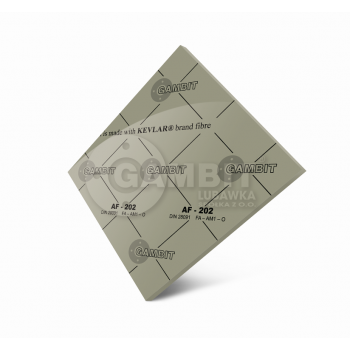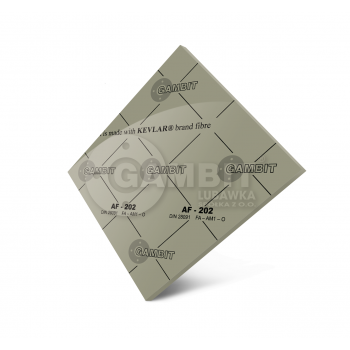 General properties and applications A popular gasket sheet designed for sealing in low temperature and low pressure applications. Particularly recommended for fuel oil installations. AF-202® is a…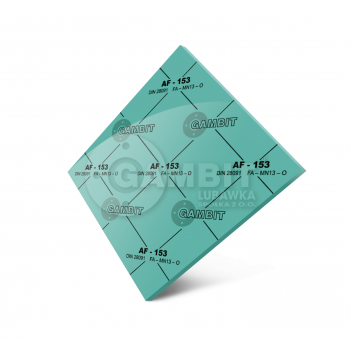 General properties and applications A low-parameter sheet, recommended mostly for water supply and sewage mains. AF-153® is a registered trademark of Gambit Lubawka Sp. z o.o. or its affi liates.
All information in this catalogue is based on years of experience in manufacture and use of the discussed products. Since sealing performance in the joint is subject to multiple factors such as mounting method, system parameters, and sealed medium, technical parameters specified herein are of informative nature only and cannot be used as grounds for any claims; any special uses of products are subject to consulting with the manufacturer.